Bathurst Airport
Independent and responsible management
The Bathurst Regional Airport is managed by the Northern New Brunswick Airport Authority (NNBAA). Fully aware that sustainable socioeconomic development in northern New Brunswick hinges on modern infrastructure that can provide quick access to major centres across Canada and the world, the NNBAA is working tirelessly to consolidate this vital link for the region by expanding air service and improving infrastructure. The NNBAA Board of Directors consists of representatives of the Chaleur and Acadian Peninsula Regions.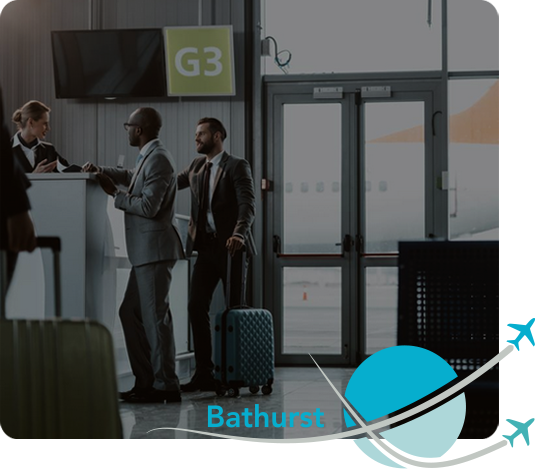 Information Center
How to get here
Route 11, exit 310 2929 Route 180 South Tetagouche, NB


Our Projects
The Northern New Brunswick Airport Authority Inc. is committed to providing safe, reliable and accessible airport services to this region's travelling public. With over 50,000 passengers a year, the need to invest in the Airport's current infrastructure is more important than ever. Future developments for the Airport include an expansion of our existing terminal building and an extension to our runway.
The terminal building expansion will double the size of the existing building. This expansion will allow us to safely and comfortably process passengers and baggage in conformity with today's standards. It will allow the Airport to modernize as well as adapt to future changes in the aviation industry. It will provide our passengers with a more efficient and comfortable experience with the amenities and services the travelling public has come to expect.
The runway extension project will see the runway lengthened by 900ft, bringing its total length to 5900ft. This will allow for unrestricted use of the current Dash-8 aircraft; additionally, it will be able to accommodate larger aircraft such as the Q-400.
Reach Us
For any questions regarding departures and arrivals, your reservation or luggage, please contact your airline company
Air Canada Jazz (Montreal)

Contact Us